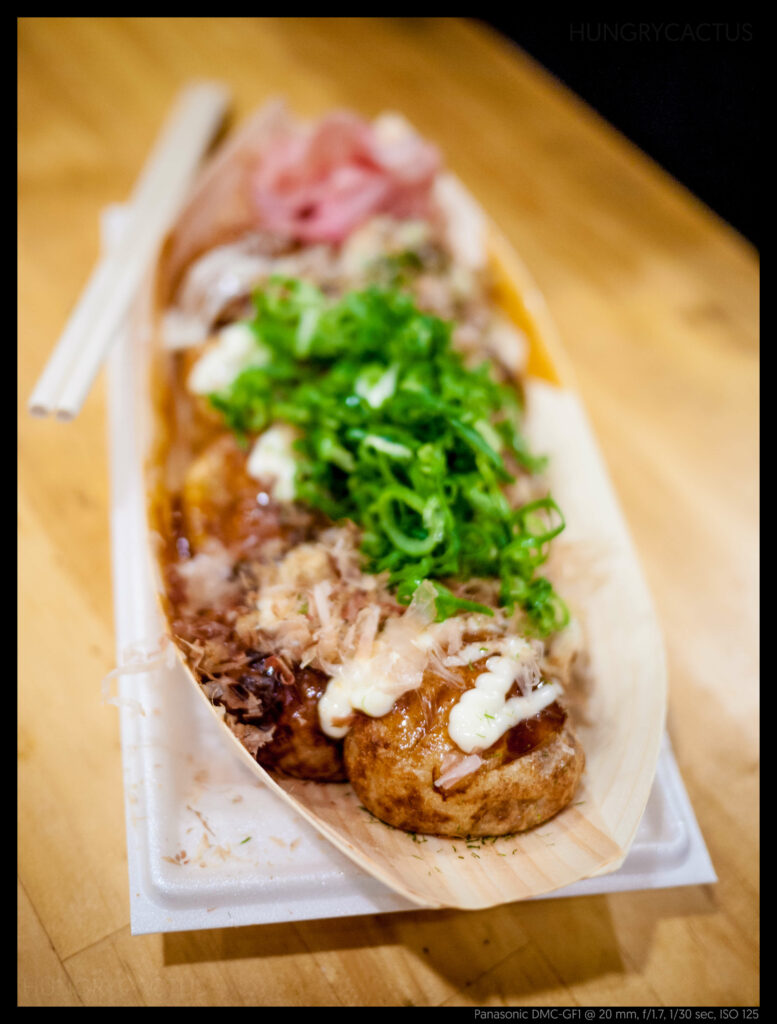 Takoyaki (たこ焼き) is one of my favorite street snacks in Japan. My first experience was back in 2012 with Virginia and Kathleen. What a mind blowing experience!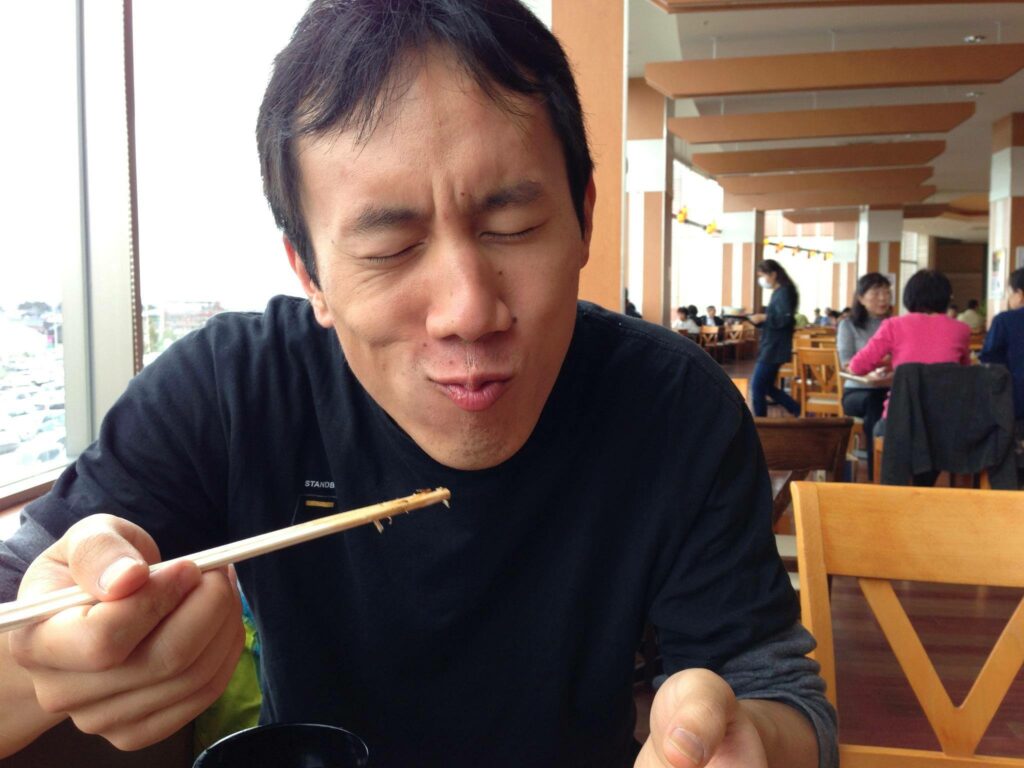 They look innocently spherical, but are filled with molten hot goodness!  Here are two Osaka takoyaki masters at it: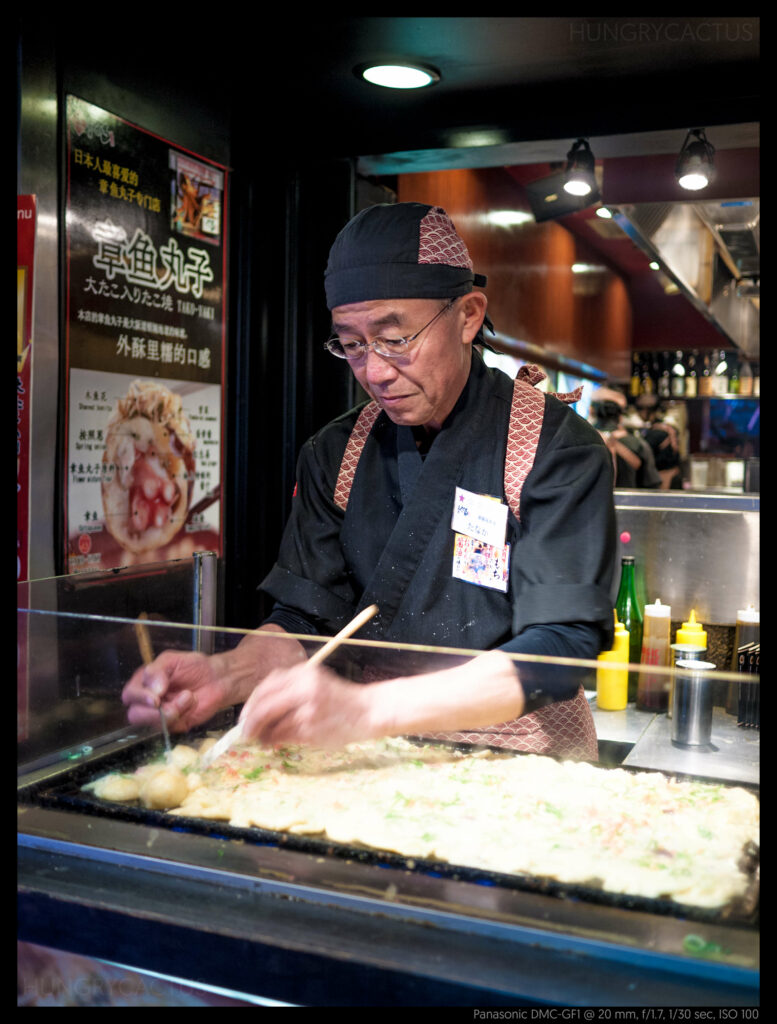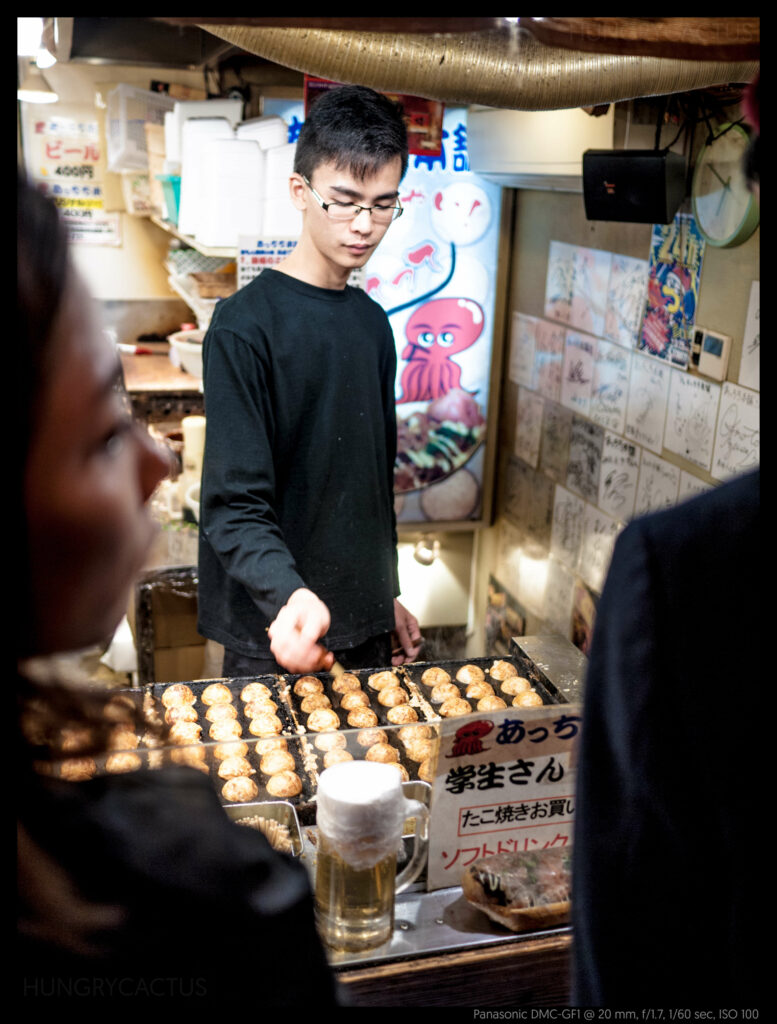 The slightly crispy outside shell is made of wheat flour batter while the insides are typically diced octopus (tako), tempura scraps (tenkasu), pickled ginger, and green onion.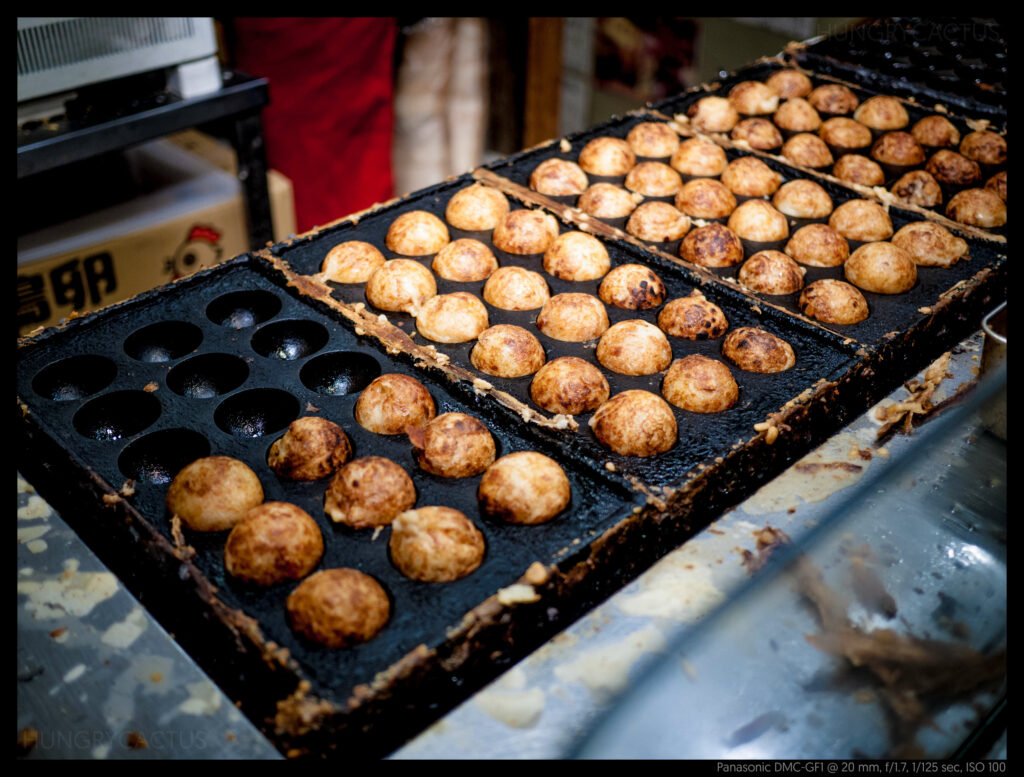 On the outside they are brushed with takoyaki sauce (brown sauce), mayonnaise, and seaweed (aonori) and dried bonito (katsuobushi).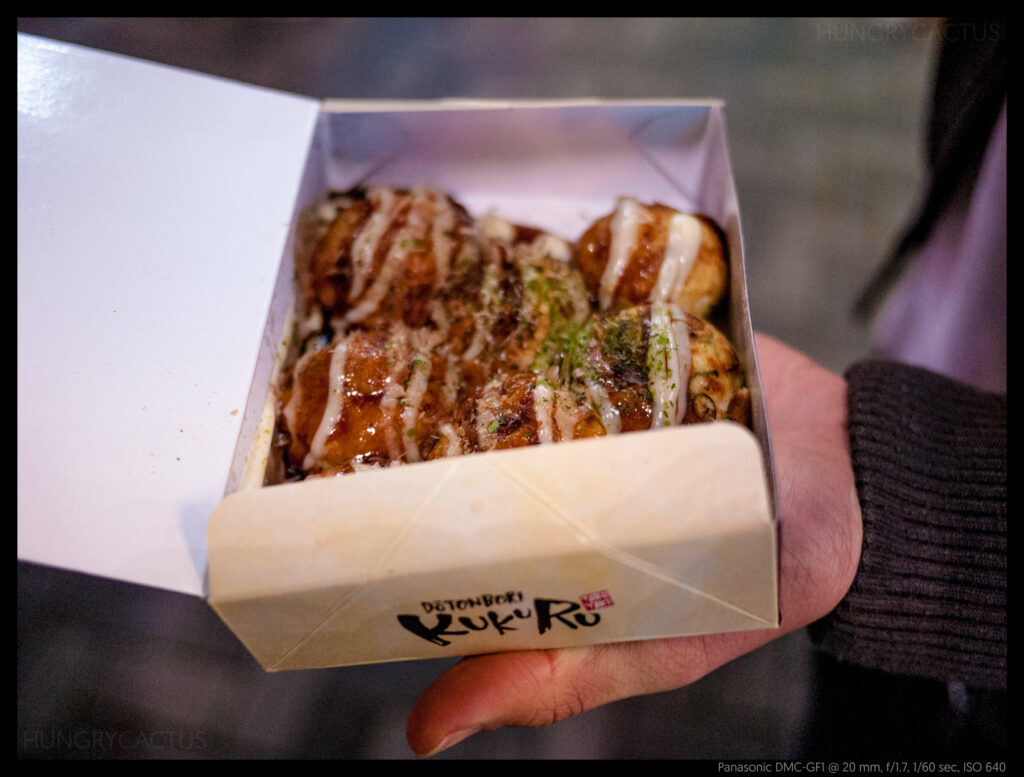 Enjoy! 🙂