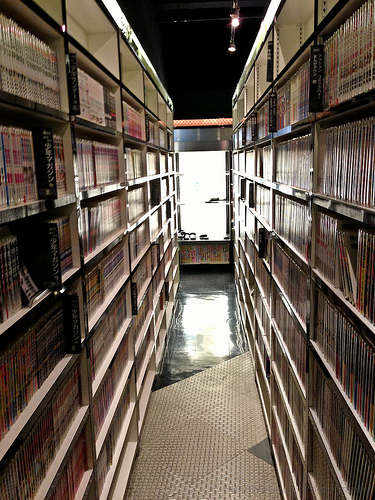 Manga Cafe also known as mangakissa in Japanese is a kind of café in Japan where people read manga (comic books).  Patrons pay for their time in the café where they can read in a comfortable setting.  Most offer internet access and drinks.  For an hour's stay, the cost is generally about 400 yen (~$4.5).  Longer stays are often cheaper, and so staying overnight is actually affordable.  With Peter's help, I stayed overnight at a Manboo, a manga cafe located in Shibuya for only $22.  Below are photos of my adventure…
It's easy to walk pass them, but manga cafes are everywhere!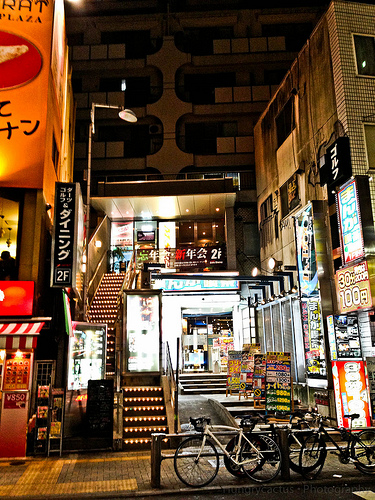 Peter helped me book the night at the front desk in Japanese.  I really couldn't have done it without him!  He even found out Manboo had shower service, which I didn't expect.  Even with a 2 hour wait list, I was so glad to have cleaned up after a long day walking around Shibuya!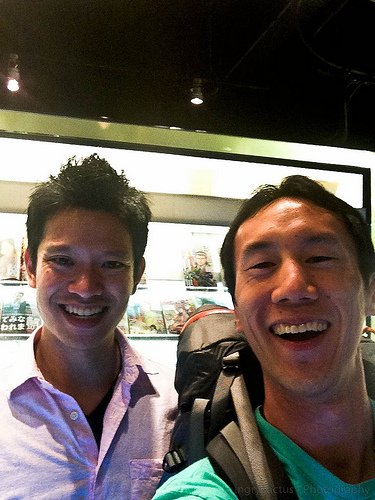 Each patron gets their own cubicle — not very spacious, but who cares!  You can also pay extra to rent their computers.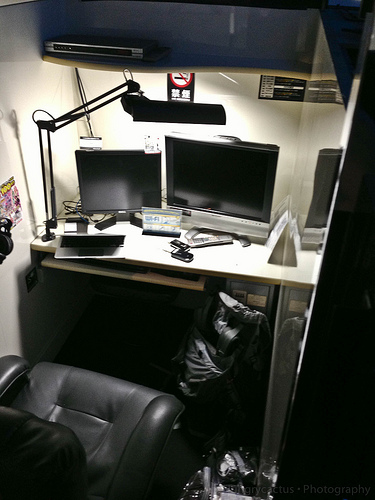 http://www.youtube.com/watch?v=0R992CUBxbo
Complementary soft drinks…LOOK AT THE OPTIONS! They had both hot and cold drinks…I think I tried 6 different drinks throughout the night. 😛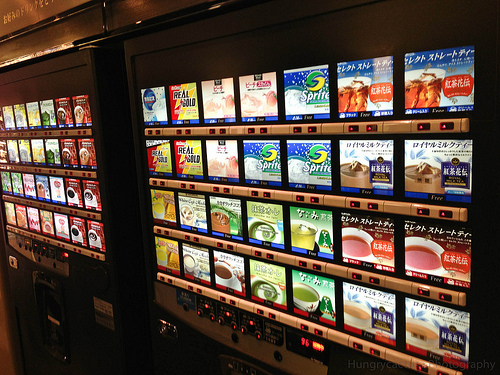 Time to pretend to know Japanese and hit the manga!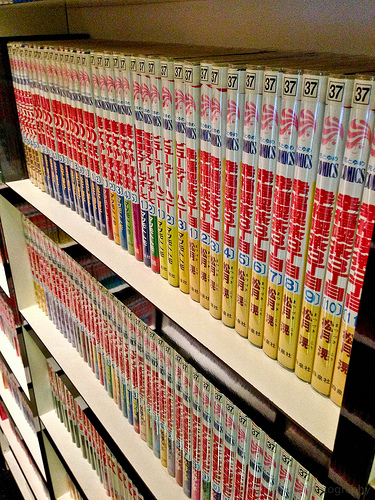 Oh, and no shoes allowed inside, so you wear the provided slippers.  Everything is clean and organized!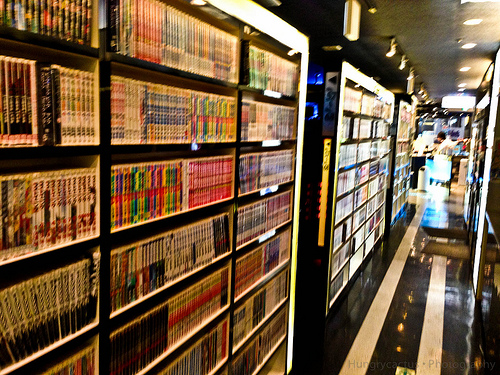 One of my favorite anime "Nausicaa": Valley of the Wind…in manga form!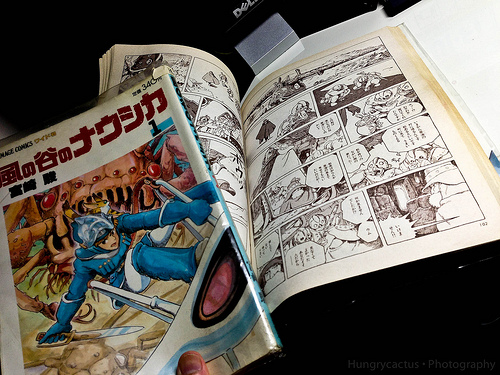 The one downside was the constant shuffling noise and smell from neighboring smokers — it a challenging night to get through.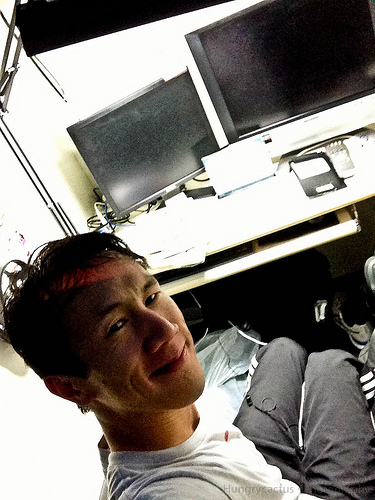 Hungry Cactus' Verdict: A-
Staying overnight at a manga cafe was extremely interesting.  While it was extremely uncomfortable sleeping in a chair, the cultural experience was priceless.  Next time around I would hope to find a non-smoking manga cafe and bring ear plugs.  The shower service was godsent too, so don't forget to check.  For $22 a night, this is by far the cheapest way to stay in Japan…but like capsule hotels, this doesn't work well for travelers with children.  But if you can, I recommend trying this yourself!