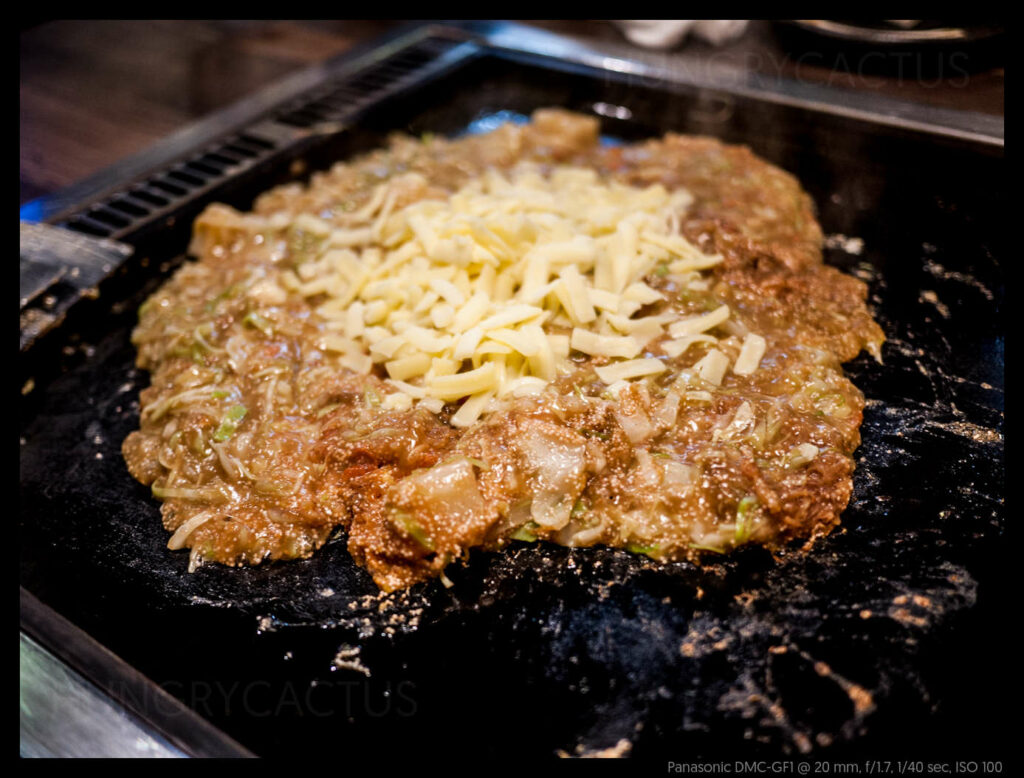 Most tourists in Japan will likely try the popular Okonomiyaki (Japanese pancake) and Takoyaki (octopus balls), but will not have even heard of Monjayaki.  Thanks to our Tokyo expert Kenta and his mother Mami, we got to experience this unique Tokyo dish.  So what is it?
Monja (short for Monjayaki) first gained popularity during World War 2, because it did not require too many ingredients (only flour and cabbage) and was filling.  Originally made as a snack for poor children, it has since evolved to include additional toppings and paired with beer to cater to adults.  While it won't get points for its looks, it will fill you up and keep you warm all night.
It is prepared by cooking the cabbage and fillings: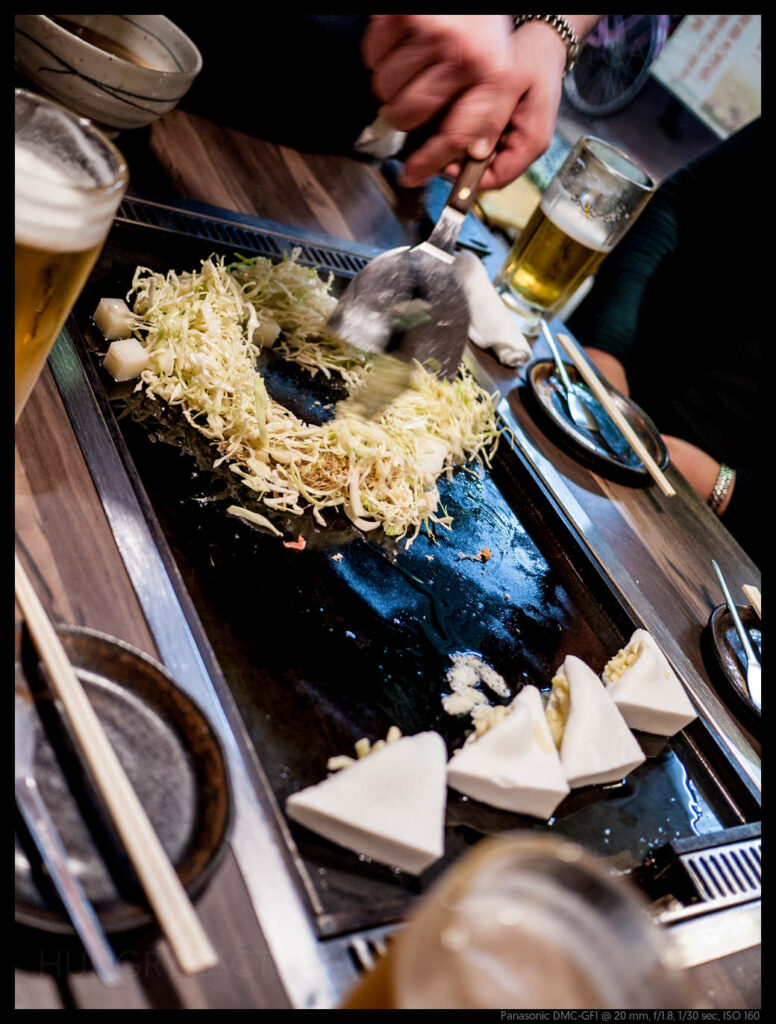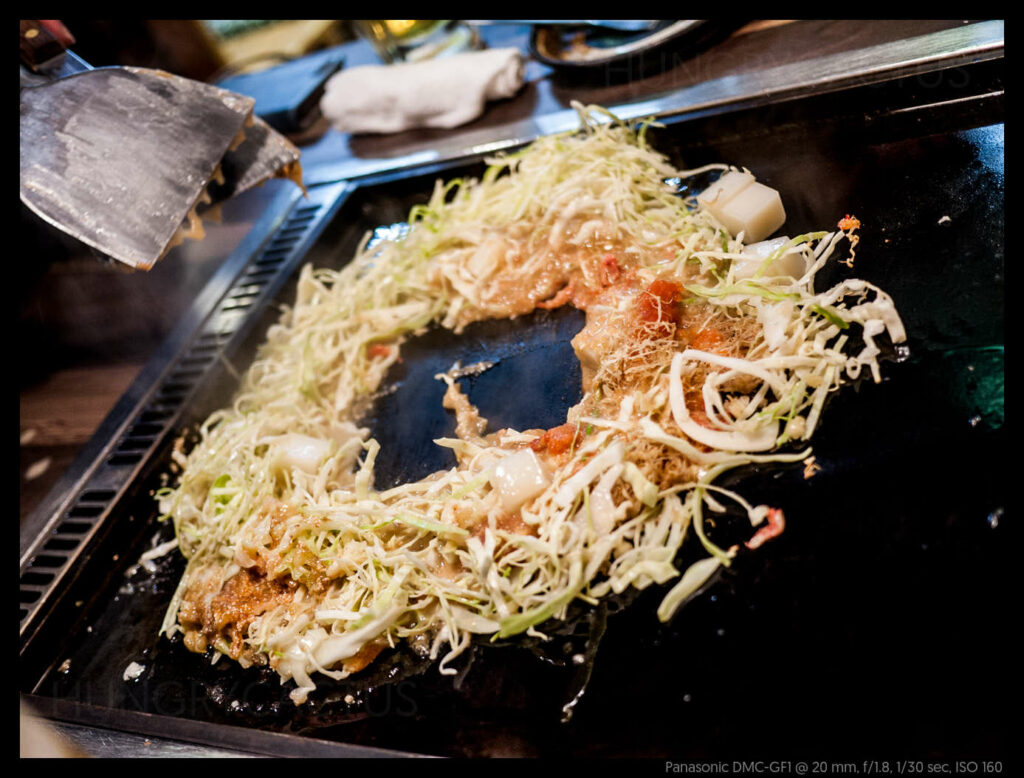 Then the liquid batter is added into the middle.  This can sometimes include roe (fish eggs).  Once done, monjayaki should be crispy (okoge) on the sides/bottom, while still gooey on the surface.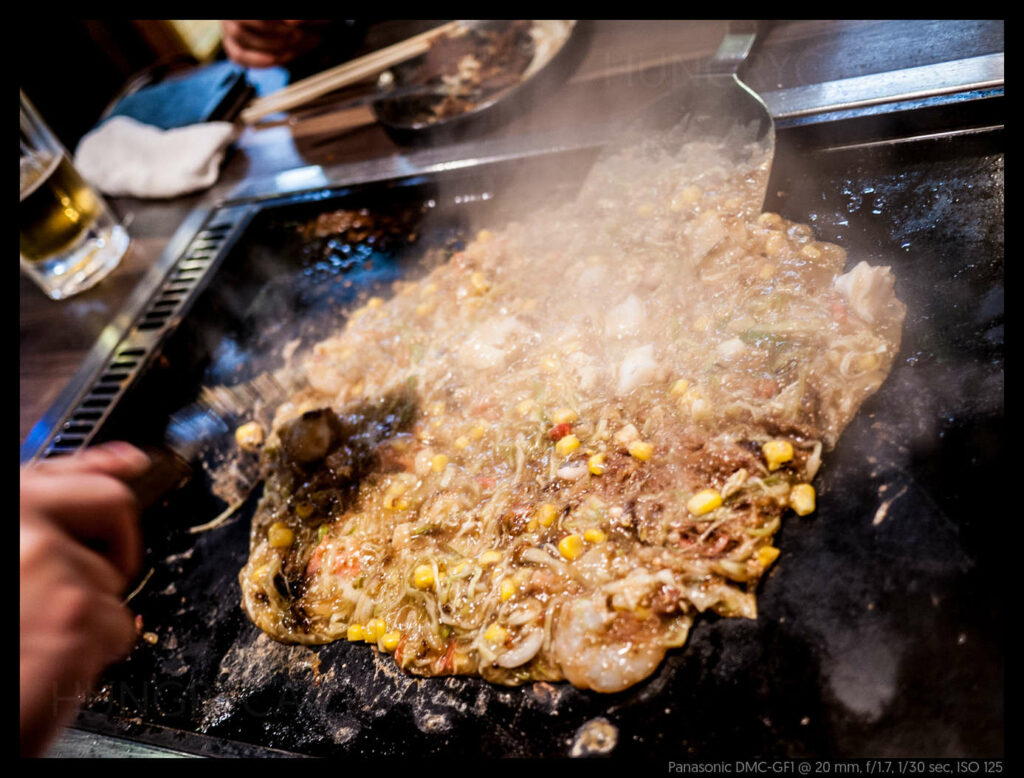 We had hampen cooking alongside on the teppan.  Hampen is made of fresh white fish meat, Japanese yam (yamatoimo) and egg white.  It is like an airy meringue, and goes well with monjayaki.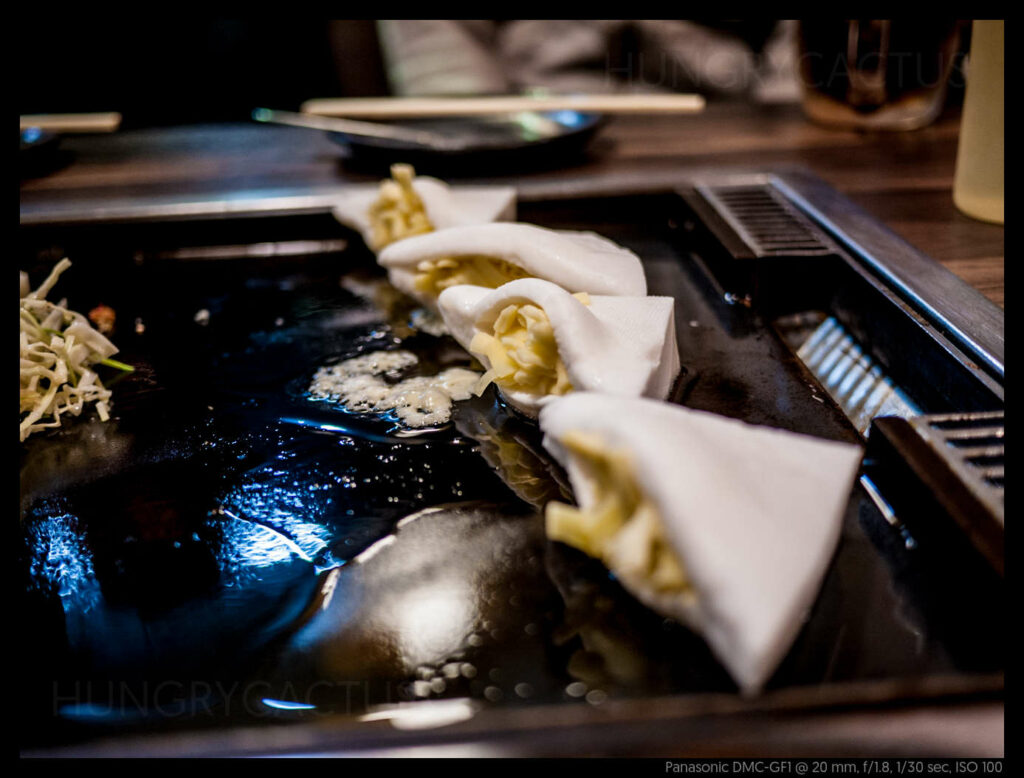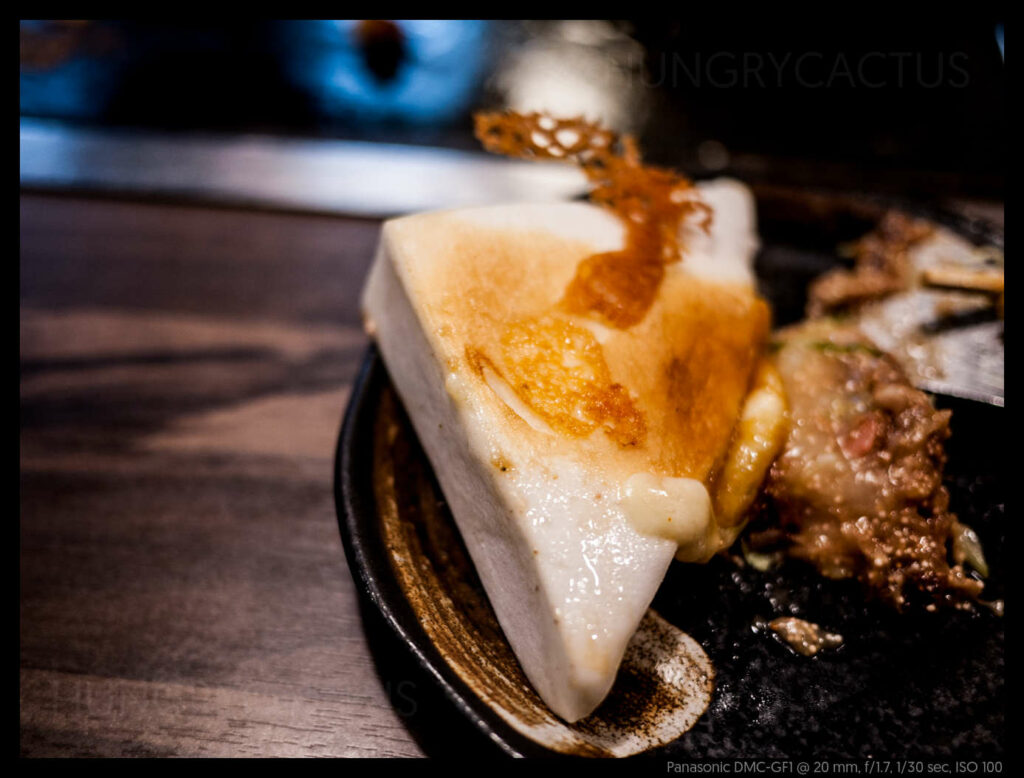 Hungry Cactus' review: B
Monjayaki is a unique dish with history and is not very well known.  Unfortunately, it is not as presentable or palatable as it's sibling okonomiyaki.  Give it a try on any of the restaurants on Monja street in Tsukishima, Tokyo.