I have really great friends. They're just so awesome!! So, a few months ago I visited them in LA where I spent most of my time at Joseph's, Brian's and Ming/Christine's. I was such a homeless guy! 😛 But it sure was good to have friends that would take me in =)  And what good timing…it was also Ming and Christine's bday!  HAPPY BDAY!
(K-town)

The BIG G singing a love song to his lovely wife:

Proverbs 31:10 "A wife of noble character who can find? She is worth far more than rubies"  TRUE DAT!

~ ~ ~
And of course I couldn't miss out on LA foooooooooooooooooooooooooood!
Japanese restaurant…SPAM SUSHI! (weirdo Joseph…every time he brings me to a new restaurant that serves spam)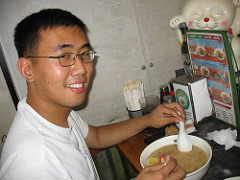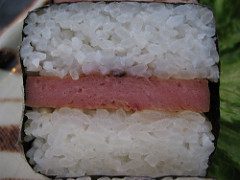 Versaiile (cuban food) – order #6 half garlic chicken. best.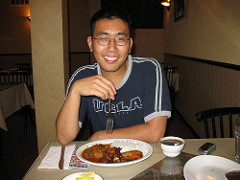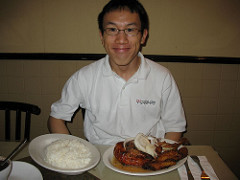 Persian food on Westwood Blvd….Lamb…..eggplant *.* and basmatti rice. soooooooo goooooooooooood!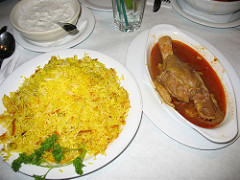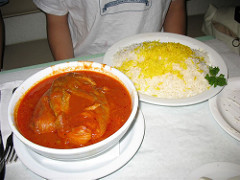 Cucumber dipping sauce: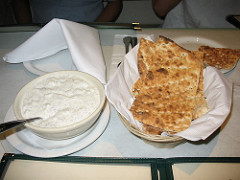 And who's this to the left of Brian???? AZUDN! (I don't think that is his real name….but I call him A-ZOO for short anyway). We play DOTA quite often together…and he's now in UCLA doing his PHD!!! woot woot!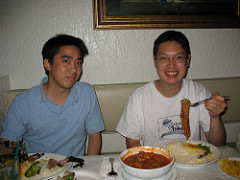 ~ ~ ~
Trying to fit everything I wanted to do in just one weekend was clearly impossible…
I have great friends…
(though I can't quite forgive them for visiting the Bay Area this past weekend without telling me earlier!!!! BOOOOOOO!)